Integrator 2015™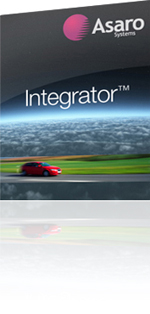 Key features
The Integrator is built on a strong architecture which utilises the power and scalability of SQL server or Oracle databases and also allows a service approach so that each integration can be a totally unattended operation.
As well as simple product migration we can also offer solutions to complex bi-directional synchronisation, this can be performed with detailed conflict management and decisions so that you can retain the correct approach to your data.
The products you use cover a variety of different disciplines and as a result the objects and attributes are used for different things. Our mapping capability allows you to provide a precise product mapping set that can transform objects to any other objects based on simple or complex rules such as values, occurrences or exclusions. In short, you get to decide how the data looks.
Information such as attributes, properties, objects, structures, tables, links, images are all part of the integrations so you really can retain all of the data you need.
Tools such as:
DOORS
Teamcenter System Engineering
Teamcenter PLM
Cradle
RIF 1.1a, and 1.2
ReqIF
can all be integrated together in any direction required.
The synchronisation process is the most critical and as a result we have a series of methods to help you manage, change and identify any issues that may arise. For example you can analyse the differences between the tools to see and what has changed in both ends of the integration. You can then choose to commit changes from one tool to the other, or to use the conflict management to decide what action should be taken.
The Integrator is a simple product designed to address a complex problem. For more information or to discuss its capabilities and how it can help you, please contact us.